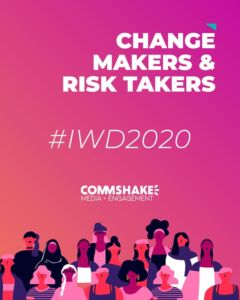 International Womens Day 2020
In the craziness that is our office, it's rare that we get a moment to stop and indulge our personal passions. So collectively, we made a last-minute decision to dedicate some time to raising the profile of women in our region who are doing incredible things – and collectively smashing glass ceilings with their stories that consistently inspire us.⁠ ⁠
We're especially excited to shine a spotlight on the efforts of regional women – achievers who often fly under the radar of publicity, but whose work is changing lives and setting an inspirational example for young women about the possibilities in rural and regional SA.⁠ ⁠ Titled – **Change makers and risk takers** – we've profiled 9 incredible local women who are leading the pack, many of whom we've had the pleasure of working with in recent years.
Their efforts and energy are spread across a range of industries and disciplines, and include everything from youth mentoring and senior government leadership – through to creating change in male-dominated environments, implementing supportive workplace policies or being an advocate for the wellbeing of young Aboriginal women.⁠ ⁠ They're a phenomenal bunch of leaders, and we're pretty excited to (albeit briefly) share their stories with you.⁠ ⁠ We'll be releasing one profile per day (starting tonight) up until Sunday, 8 March – playing our part to support #IWD2020 and reminding people that an equal world, is an enabled world.⁠
---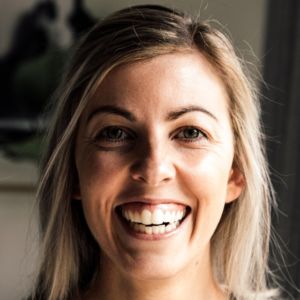 ⁠Alex Morgan
CHANGE MAKER
This is Alex. She's a powerhouse. ⁠💪
She walks everywhere at 100mph, and we're pretty sure that's how her brain operates too. Except
when she's in her @_movepilatesstudio, then it slows down to a much gentler pace.⁠
Alex leads a team of 6 female instructors, and mostly female clients at what is arguably one of our region's most successful fitness facilities (and one of regional Australia's best Pilates studios). Alex uses her influence and professional capacity to actively help grow female capabilities in our region – and makes hundreds of people's bodies and minds feel stronger in the process.
⁠Oh, and did we mention she's also an amazing mum to her two little kids? Yeah, you guessed it. She's pretty incredible.⁠
Here's what we heard from Alex ahead of International Women's Day.⁠
**Q1: If you could give your 12-year-old self one piece of advice, what would it be?⁠
Love yourself instead of the idea of other people loving you. You are not going to please everyone, and you have to be ok with it. Don't let people's perceptions shape the way you see and speak about yourself.⁠
**Q2: What is the biggest challenge you've had to overcome in your life and/or career, and how did you do it?⁠
I have learnt my biggest career (and life) challenges manifest from self-doubt. The minute I start questioning or comparing myself to others is the same moment that crippling self-doubt sets in. In those times I remind myself of some wise Zoe Foster-Blake⁠ words: "I believe that the universe rewards momentum. Just keep going forward like you know what you're doing."⁠
**Q3: What are you doing (or what would you like to do) to shift the needle towards greater gender equality? ⁠
I have a deep respect for flexibility, family and work-life balance. Through heart-led leadership it's my aim to create an empowering and rewarding workplace. Regardless if they work 2 or 5 days a week, women should have the same opportunities to advance their careers [as men]. I provide support through mentoring, paid education and access to flexible working hours. When you step back and take in the whole picture, it's incredibly inspiring to see women not only survive returning to work, but thrive. It's my hope all women one day can experience this.
---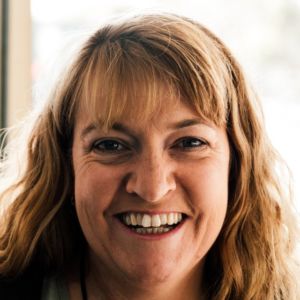 Julie Bates
CHANGE MAKER
This is Julie. She's the best in her field. 💪
Julie has this brilliantly brutal 'take no bullsh*t' attitude that many of us can learn from. She walks into a room and commands respect, because even after being out of the career game for a few years (to raise her three incredible young kids) she came back and dove head-first in to making real change happen for our region's economy.
Among her string of accolades, Julie most recently led the region's award-winning tourism campaign, which rightfully earned her the gong for best in SA (and she is off to Canberra next week for the national awards). Not only does Julie mentor young women emerging in the sector in her (not so) spare time, but she also fights the good fight for our region, advocating for funding, resources and training so our local operators can thrive.
She's one of the most intelligent and hard-working people we know (just don't ask her for any tech advice).
Here's what we heard from Julie ahead of International Women's Day.
Q1: If you could give your 12-year-old self one piece of advice, what would it be?
Only one piece of advice: Eat less chocolate! Seriously though – listen more, surround yourself with positive people and value your experience and the knowledge that comes from that.
Q2: What is the biggest challenge you've had to overcome in your life and/or career, and how did you do it?
I am passionate about our country, State and region and love working in tourism. But without a doubt the biggest challenge is the sacrifice you make as a mother. Mother guilt is a daily struggle. The Bates family jams a crazy amount of activity into each day and I could not pursue my career without the support of my husband. We operate as equals in parenting and home life, and somehow, we make it work.
Q3: What are you doing (or what would you like to do) to shift the needle gender equality?
I live my life as if gender is not a barrier. That doesn't mean I don't see or hear inappropriate behaviour – I just subtly shut it down and mostly choose not to give it airtime. I lead by example, raising two sons and a daughter who don't see gender as a barrier. They see an equal home and a strong successful mother pursuing her career.
---
Kylie Martin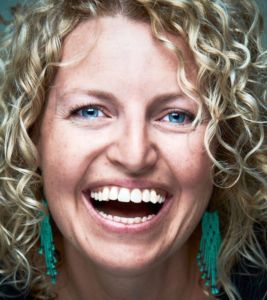 RISK TAKER
This is Kylie. She's a creative genius. 🧠
She's also got this kind of magical soul that captivates the people in her presence. We've had the great joy of working alongside Kylie for a few years, and so we were extra excited when she followed her heart and took the risk to launch her graphic design studio from her family farmhouse in Wynarka (near Karoonda).
With her husband, three ninja kids and pet sheep Diamond all backing her, Kylie has forged a successful business that is attracting growing brands to her creative and digital talents. Now she's emerging as a leader in the rural and regional business development space, and was just last week asked to speak at the Thriving Women conference alongside some of Australia's leading women in agriculture.
Oh, and did we mention she's also an incredible Mandala artist? Follow Kylie Martin Creative to check out her work.
Here's what we heard from Kylie ahead of International Women's Day.
Q1: If you could give your 12-year-old self one piece of advice, what would it be?
OK so this actually made me cry when I thought of this question. I would tell her to be courageous and pave her own path, because she is so much more than good enough – and if failing feels scary, then she should instead think of it as just another way to learn.
2: What is the biggest challenge you've had to overcome in your life and/or career and how did you do it?
My biggest challenge was leaving a secure job in the city and moving back to the farm. I had to come up with another solution to how I could continue my career and have a family while being on the farm. Starting my own business from home just seemed like a good idea. I can work around the kids and help on the farm when needed. My business is all online which makes it easy to communicate with clients not just locally, but all over the world.
3: What are you doing (or what would you like to do) to shift the needle on gender equality?
In my personal experience (both in the corporate world and now running my own business) I've not come across gender inequality, but I'm sure there are exceptions to this as there is in every part of life. The biggest thing I can do as a woman and parent, is to show both our sons and daughter how to become strong independent individuals.
---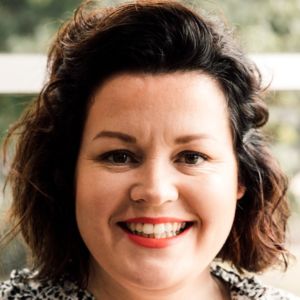 Megan Kerley
RISK TAKER
This is Megan. She's the bomb 💣.
Megan has just TRIPLED the size of her business in one of the gutsiest calculated risks we've seen in our region's business community of late. The owner and director of Hishigata Concept Salon, she is a super savvy businesswoman who leads from the front. She's at the top of her game, not only because she works her ass off, but because she's focused on ALWAYS learning for growth and providing support for her team to do the same.
Megan spends her free time (or lack thereof) travelling to Melbourne to meet with and learn from some of the best hairdressers and beauty therapists in Australia – and she passes this knowledge on to her team of young stylists to ensure they too can grow their skills and confidence at the same time.
Megan's also serious about sustainability and has just become the only salon in Murray Bridge to become a member of the @SustainableSalonANZ program, meaning her business recycles chemicals, hair, metals, paper, plastics, ponytails, razors and more.
Here's what we heard from Megan ahead of #IWD2020.
Q1: If you could give your 12-year-old self one piece of advice, what would it be?
Have a bit more fun and enjoy just being a kid and just living in the moment. I feel 12 is the age where you absorb everything from friendships and family and it's the start of what can shape you later.
Q2: What is the biggest challenge you've had to overcome in your life and/or career, and how did you do it?
I've only realised this in the last few years, but no matter who it is, we all suffer a loss or hard times at some point – and it's how we pick ourselves back up that's the most important thing. I was completely unaware of myself struggling at one point, but self-reflecting made me see where I was and say "ok we're here… there's only up from here". I believe it's vital to have a good network of people who support you, to know your weakness and strengths and to let go of baggage! There's a whole big world out there waiting for us to marvel in it!
Q3: What are you doing (or what would you like to do) to shift the needle gender equality?
Encouraging women to find their passion is incredibly rewarding – what makes them unique and discovering their niche through inspiration, tools, education and willingness to let them make mistakes and learn – is exciting to watch. Seeing our stylists who can come in [to work at the salon] too scared to speak up – to soon after being high in demand – has been a highlight. I still remember exactly why I chose my career and reflecting back to it almost brings a tear to my eye. (It went like this: A very scared and timid lady in her 40's came in for a cut and colour. Over the course of that appointment I had asked this lady to lift her head over 50 times as it kept dropping below her collarbone. I felt incredibly sad wondering what could cause someone to not want to look at themselves in the mirror. After an hour of beginning to make her feel slightly more comfortable we went off for a wash and when I began blow-drying her hair, I saw her lift her head for a split second to flick her wet hair back when she caught a glimpse in the mirror. It was just enough. She was so shocked that it was the first time in the entire two hours she looked happy and had her chin high from that moment onwards. I knew I had done something great. This lady looked in the mirror for the first time in a long time and felt confidence! It's been my most empowering moment in my career – but taught me a great lesson. No matter what type of customer service, we have the opportunity to completely change someone's confidence and it's these moments I live for! If we can all wake up and greet everyone warmly, we can create magic.
---
Dorothy Kartinyeri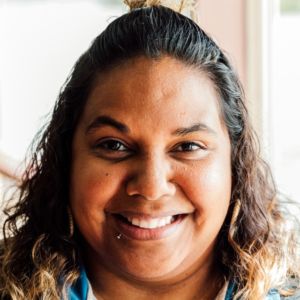 CHANGE MAKER
This is Dorothy. She's got deadly determination.
Dorothy is a quiet achiever, but don't let this fool you. The power of her words and actions grow every day as one of our Ngarrindjeri community's emerging female leaders. Dorothy has just taken a step up into a leadership role for the Moorundi Aboriginal Controlled Community Health Service, and using her authentic and passionate approach, helps ensure Aboriginal women and girls, have a stronger voice and are supported to get access to the same health services as everyone else.
Dorothy knows she's in for a challenge, but she's up to it after fighting through a lifetime of racial discrimination and seeing the people she loves die (almost 10 years earlier than non-Aboriginal people) from a range of devastating factors. She's determined to make change in her community, especially now as she steps into a role which allows her to have even greater influence.
She's also mum to a gorgeous little girl, who is one of the biggest reasons she's paving the way for the next generation of Ngarrindjeri women.
Here's what we heard from Dorothy ahead of #IWD2020.
Q1: If you could give your 12-year-old self one piece of advice, what would it be?
I'd tell her she comes from a strong line of Ngarrindjeri women, to be proud of who you are and where you come from, have a strong identity and no matter how hard things get to NEVER give up.
Q2: What is the biggest challenge you've had to overcome in your life and/or career, and how did you do it?
The biggest challenge I think is being Aboriginal, as there is so much more to deal with [in terms of] unequal opportunity, racial discrimination and Sorry Business. I think with all this happening in our community, we don't allow ourselves to go through the proper healing process because our mob dye in lots of 3's.  If I had the chance to heal properly, I would take a few weeks off to go back to country to reconnect and heal my spirit, like our ancestors would have done many years ago.
Q3: What are you doing (or what would you like to do) to shift the needle gender equality?
I'm currently working at Moorundi as an Indigenous Health Project officer in the Integrated Team Care (ITC program) offering cultural knowledge and support to general practices around the Closing the Gap program. However if I had the chance I would love to be working within the Aboriginal Youth space in our community, to be a role model, empower them, teach them, give them the opportunities and show them that they are our next future generations of leaders in the community, give them a strong identity to be proud of, reassure them that if you put your mind to it you can achieve anything you want and the sky is the limit.
---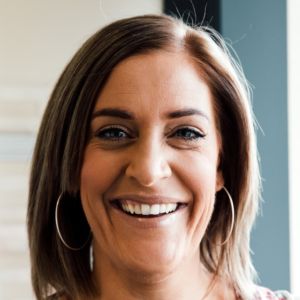 Amy Loechel
CHANGE MAKER⁠
This is Amy. She's a fighter. ⁠
But we're not talking the strap-your-gloves-on style of fighting. We're talking about her actions, intentions and leadership in board rooms and public forums. Amy sets the standard phenomenally high when it comes to integrity, as she fights to make changes which will eventually support more services for children's development and all-ages mental health in rural and remote areas.⁠
Amy is a director at the Mid Murray Council where she doesn't hold back in a male-dominated sector. Amy has been the force behind creating massive improvements to family wellbeing in her region, and among many other things, is now campaigning to win a multi-million dollar support package for adult mental health. ⁠
Amy also volunteers her time for career mentoring with local school students and works with young girls to stay in sport longer as a form of positive physical wellbeing and social connectedness.⁠
Here's what we heard from Amy ahead of #IWD2020.⁠
Q1: If you could give your 12-year-old self one piece of advice, what would it be?⁠
Be kind to yourself!  Life is not full of perfect moments, perfect events or perfect notions. Remember, the word 'perfection' is simply defined by what makes us happy. Live in the moment and take the time to appreciate all the small things. Never take anything for granted as special moments are the photographs in our brain that last forever … they are precious. Breathe a little more, rest a little more, relax a LOT more and remember that worry is only wasted energy! I would tell myself – that no matter what happens in the future – I am a strong, influential woman who can do anything I put my mind to.⁠
Q2: What is the biggest challenge you've had to overcome in your life and/or career, and how did you do it?⁠
My biggest challenge by far is losing my fiancé and best friend in 2011 at a prime time in my life, just three weeks before our wedding. Although it tipped my world and my lifelong plans upside down, what this taught me was resilience, respect and responsibility. I didn't have any control of the situation, but what I soon discovered was that I could choose my actions and behaviour. Rather than wallow in my own pity, I chose to swipe on a smile (even when I wasn't feeling on top of the world). I surrounded myself with dynamic game changers.  Courageous people with sass and spark and those who wanted to achieve amazing things both personally and professionally. I was mentored by great women across the human services sector (I will always be grateful to these women for their inspiring leadership), I took time out to explore the world, but equally to take notice of the little things right in front of me which I once took for granted. I took chances, with a no bullshit approach. As Tim Ferriss says: "What we fear doing most is usually what we most need to do" …so I changed career paths.
Having always worked directly with people all my life either professionally or personally, I knew I wanted to make a difference. Being passionate about our region, I took on a role with the Mid Murray Council as a Community Development Officer and moved into the field of health a few years later. When the opportunity arose, I feared nothing and put my hat in the ring and was successful in being awarded the role of Director, Community Services. This job challenges me everyday, but I love the people I work with and get a great sense of satisfaction seeing how much we achieve for our local community. If there are any light bulb moments from what I've written in this blurb, they are: (1) you must be happy in the workplace as we spend a majority of our time at work; and (2) work-life balance for our own wellbeing is so important (not that I'm too sure I am mastering this at the minute)!
If I had to highlight one of the most important things that helped me to overcome my biggest life challenge, it would definitely be the strength and courage I drew from the love and support of my family and friends – I can't describe my gratitude and respect for these amazing humans. Make sure your networks are tight and don't wait to make that call, catch up for a wine or coffee date or take a road trip to visit your loved ones. Do it now.
Q3: What are you doing (or what would you like to do) to shift the needle gender equality?
I have to admit that I haven't really experienced gender equality issues in my world so far, which I guess is a sign that as a society we are moving in the right direction. Or maybe it's that my strong female personality (learnt from my courageous Mum who doesn't take any rubbish) has put me on a level playing field. In my current work role, my Senior Management Team exists of myself and 4 men, who by the way are a great bunch. I lead a team of 35 (full time, part time and casual) staff, with over 80% being women who are encouraged to explore opportunities and lead game-changing initiatives.  I've immersed myself in netball coaching to influence young women to be active, which is something I am passionate about, and at present mentor 13 female coaches at my beloved club Mannum. I also mentor a beautiful young woman as part of a development program with the local school and have seen her flourish with confidence over the past two years. Sometimes all we need in life is for someone to listen and affirm we have the power to achieve. Last year I was honoured to share my story with a bunch of amazing women at the Local Government Professionals Women's Network and was empowered to see so many women aspiring to become leaders across the sector. I believe as women we can learn so much from each other and our experiences and look forward to growing as I continue my journey.
---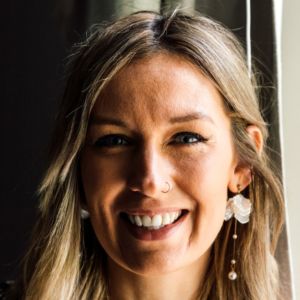 Ashley Thiele
RISK TAKER⁠
This is Ashley. She's a dynamo. ⁠
She simply does not stop moving forward (except perhaps for right now, while she's recovering from major surgery).⁠
Ash opened her entrepreneurial gauntlet when she began @thebrewedartistry – her own art studio for people to purchase her incredible works or commission her talents to their personal pieces. And it's booming (unsurprising when you look at what she can do with a paintbrush). She's got a backlog of commissions and regularly sells out of her popular plant-based and unique painting series', and is regularly travelling around the State to adorn the walls of cafes, hotels and any other canvas she can get her creative hands on, with beautiful murals.⁠
But if that was enough – she soon also opened the doors of her fashion and gift retail store @thecollectivenook in late 2018 (was Home On West) – with one of her best pals, and the overwhelming success (and stress-levels) grew again. Ash now owns/manages the Nook on her own with the support of an incredible all-female team.⁠
Ash is one of our region's shining young stars and an emerging leader in the entrepreneurial space. She inspires women (and men) everyday with her creative talents, and we love being in her energetic, bubbly company.⁠
Did we mention that outside of nurturing her two beautiful little boys and two incredible businesses, she's also studying an MBA at uni? Amazing!⁠
Here's what we heard from Ash ahead of International Women's Day. #IWD2020⁠
Q1: If you could give your 12 year old self one piece of advice, what would it be?⁠
I love this question. Teen years are HARD. You'll experience intense emotions. At times it will feel like you're not good enough for anything when all you crave is a sense of belonging. My mum gave me some advice that I now realise was invaluable – which essentially told me that: while these feelings are all-consuming for you right now, you should remember that they're not permanent. Life really only begins after high school. This is just the warm up. Experiences you have, now will help shape you and make you stronger for the big game. Always create your own path, question the normal and know your best days are yet to come.
Q2: What is the biggest challenge you've had to overcome in your life and/or career and how did you do it?
Opening up a retail space in a small town has been one of the most rewarding but challenging experiences. Imposter syndrome remains one of the biggest challenges for me (it seems that this feeling follows many women no matter what we do.) When I opened up the store, I was overwhelmed with support, but was also pretty shocked by a tidal wave of sabotage too – and from people I least expected. It played on my mind a lot, and I had to work really hard not to let these negative people and comments shut me down before I had even started. With this, I sought out some advice from people I trusted, and decided to instead focus on the positive feedback, and to proactively support other small businesses in the retail industry to help change this idea that women always need to be competing with one another (instead of supporting them).
Q3: What are you doing (or would like to do be doing) to shift the needle of gender equality?
I love the mantra that 'empowered women, empower women' – and I'm trying to live by this. A quote that has really stuck with me is: "Another woman doing what you're doing is not your competition. She is your sister. Support her". I believe we need to start appreciating each other's and our own worth more. I like to seek out strong like-minded women to join forces with, to learn from, to collaborate with. The more we can help other women succeed by cheering them on, supporting and encouraging them, the more we can help ourselves and our local community. We already have a longer, rockier path to take than men, lets walk it together.
---
Charise Bristow
This is Charise. She's unstoppable.
As she approaches her 30th year, this woman has worked harder, and achieved more than any of us can care to dream of over a lifetime (so much so in fact, she even had a brief period where her hair started falling out – ouch!).
Although most days she still feels like 'little ol' Chazza from Tailem Bend' – and of course she remains incredibly proud of the beaut little town she grew up in – Charise has gone on to forge an amazing career in motorsport, which has propelled her into a position as one of the leading females in the industry globally. But it's not been by way of fate or good fortune. It's been through the combination of talent, determination, stepping outside of her comfort zone, and most importantly, being brave enough to take opportunities when they arise.
After travelling the world to help run some of the planet's biggest motorsport events (and being on a first name basis with the likes Jamie Whincup and Craig Lowndes) she never thought in a million years she'd land her dream gig as the Event Operations Manager at The Bend Motorsport Park (only a few kms from her home town). On top of this, she's reinvented new smart-tech systems to manage major event logistics and volunteers, bringing innovation to outdated national systems.
She's a superstar, and her story inspires us all to dream big dreams.
Here's what we heard from Charise ahead of #IWD2020.
Q1: If you could give your 12-year-old self one piece of advice, what would it be?⁠
Don't worry about what other people think! Do what makes you happy and never let anyone make you feel like you are less because you've chosen a different path to them. Always take the opportunities to learn, grow & get more experience – you never know where it will lead you!
Q2: What is the biggest challenge you've had to overcome in your life and/or career, and how did you do it?⁠
Imposter syndrome and self-doubt! Sometimes I feel like I'm standing on the outside of my life for a moment, looking in – feeling like I'm not sure how I got here or if I deserve to be here!  My biggest challenges are often a product of my own self doubt and I have in the past probably stifled my own growth through fear or apprehension. As I've gotten older and further down my career path, I am slowly learning to back myself, my knowledge and to always try to capitalise or just be involved in opportunities presented to me – they are almost always presented for a reason.  I'm fortunate to have some really amazing mentors in my corner, who I've leaned on for support and knowledge and who have helped me see my worth.
Q3: What are you doing (or what would you like to do) to shift the needle towards greater gender equality? ⁠
Entering a male dominated industry like motorsport in any capacity as a female can be challenging; certainly, seeing women in motorsport is not unusual, but it still isn't commonplace. However, I have always found that acceptance is given relatively easily if you don't try to make yourself out as any different, prove you are skilled and have as much right to be there as the guys! I have never looked at gender as a barrier and have never found myself feeling out of place because I am a female in a male dominated industry – I have always felt that I have fitted in and been accepted the same as everyone else. I am a strong supporter of women in this industry and have in the past and continue to be involved in initiatives designed to support and promote female inclusion.
---
Courtney Blacker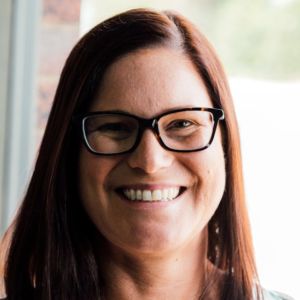 CHANGE MAKER
This is Courtney. She's a champion.
And did we mention she's also our boss, and she was super-reluctant to be part of this series? So we did what any great team would do, and wrote it behind her back.
Courtney is a champion. And we don't mean just on the netball court (though she's locally known for her sporting prowess). She's the epitome of a champion for equality, providing women the flexibility, support and mentoring they need to become their best selves.
Courtney single-handedly founded @commshake, while she was a sleep-deprived new mum.
Did we mention she has two little girls to run around after? If that's not enough on her plate, she's built an award-winning business that champions our region and shares its success stories globally. She's also seriously committed to female empowerment through the professional growth of her staff, creation of a flexible workplace, commitment to local recruitment, supporting regional creative partners – so other women can grow their businesses and she mentors young women through her involvement in education programs and as a netball coach.
Here's what we heard from Courtney ahead of #IWD2020.
Q1: If you could give your 12 year old self one piece of advice, what would it be?
Be yourself and you'll attract the perfect crowd for YOU. Don't try to change who you are to fit in with the 'cool' crowd. If you're surrounded by people who support you and accept you – then give them your love, time and energy. (Also – trust your gut. You're the only one responsible for the choices you make, so go with what feels right – because good or bad – you have to live with it.)
Q2: What is the biggest challenge you've had to overcome in your life and/or career, and how did you do it?
I had a rough patch back in 2011. It started with a few career bumps before I got pneumonia, then became physically and mentally stressed and woke up one morning and couldn't walk without severe pain in all of my joints (my husband had to help me get dressed and squeeze my toothpaste out). A few months later I was diagnosed with a pretty devastating condition – Rheumatoid Arthritis. The next year, while I was coming to terms with managing a new treatment regime (and new lifestyle), I got thrown the curveball of infertility, which almost broke me. Three rounds of IVF and nothing worked – so in 2014 – my husband and I took all of our long service leave and moved to Byron Bay for a six-month sabbatical. It was amazing, my body felt the best it had in 4 years. We surfed, hiked, explored and ate (a lot). And it worked. We came back at the end of 2014, and in March 2015 I found out I was pregnant (naturally) with my first little girl Evie. I remember sitting on the toilet with the stick (and pee) on my hand hyperventilating with happiness and shock. From that moment on, I made a conscious decision to ensure that regular holidays at the beach were part of my mental health plan and to respond when my body was telling me to slow down.
Q3: What are you doing (or what would you like to do) to shift the needle gender equality?
[Here's the short version] Two great career mentors of mine (Kelly Westell and Steve Rose) demonstrated to me over a number of years the importance of leading by example. Not telling, not instructing, but instead doing – and being visible with your intentions. So I try, in all areas of my life – be it work, family or sport – to lead by example. I stuff up too, but always try to be a positive influence on other women, and especially young girls. I copped a lot of flack growing up for 'acting like a boy', or being 'too loud' and it made me question who I was as a teenager – when in I just loved running around, playing sport and was essentially a confident kid.
With my daughters, I try to use language and actions that promote body positivity, social confidence and the importance of determination. They see me leading a successful career and prioritising my health, and also their wonderful father who supports me and shares the load in our household.
In the office, it's much the same. I set high expectations for my team members, but allow them the flexibility, support and training to meet them. I actively provide them leadership on projects and try to regularly demonstrate that we can each walk into a room full of powerful men (and women) and demand attention based on our skills, knowledge and value in the world.
I also love working with young girls (and in fact all kids) in sport, and try to take a pretty active approach in helping kids gain the confidence to grow into leadership roles – and generally have fun with it. I've also been doing a bit of mentoring within the local high school's entrepreneurial program.
---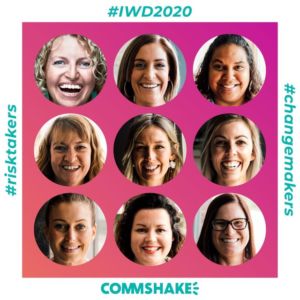 These nine women are absolutely astonishing in their collective efforts to create positive change for equality in our region, and we're so proud to be able to shine a light on their achievements, in the hope that it will inspire young, local women to back themselves into the future.
Thank you to everyone involved — my team for supporting me to make this happen; the incredible and inspiring women for going outside of the comfort zone and allowing me to profile their inspiring stories; and to the SA community for getting behind the project with your likes, shares, comments and other supportive direct messages.
Special shout out should also go to a couple of creative legends who threw their hat in the ring to help me on this at the last minute. Interestingly, they're both men (say whaaaat!?). Yeah – equality goes both ways – and these two exceptional talents have always treated me like an equal and supported me with lofty goals for my business (even when I fire requests at them last minute). So shout out to Brad @noanchovies studio for coming up with my launch and finale creative designs; and to Jacob @jnnings for traipsing around the countryside to grab snaps of these amazing women! Both of these guys ha
ve just as passionately supported this project from the outset, and are both advocates for equality themselves.
[Also – due to the amazing response, we're now considering a monthly profile for regional leaders ongoing… but we need to get back to some paid work first. Stay tuned for more info soon.]
If you're inspired by what you've read, and want to know how you can be a part of positive change for equality, here's a few ideas for people of all backgrounds:
Make women's achievements more visible
Vote for women in positions of power
Call out chauvinist and racist attitudes
Share household tasks and childcare equally
Demand equal wages for women
Provide workplace training and flexibility
Take a ZERO tolerance stance to sexual harassment
Watch for signs of domestic violence
#EachforEqual