We've all witnessed how digital trends and viral posts work their way into our Facebook feeds. Generally, they go from being the talk of the online world one day, and forgotten just as quickly the next.
Whether you're a seasoned digital marketing guru or a small business owner trying to cut through the memes and cute animal videos to share their products/services with customers, there's a lot to keep up with if you want to leverage the most out of what Facebook has to offer.
So which approach do you pick and what's the most effective way to implement it (without spending squillions)?
You've got questions – we've got answers.
We like to keep our finger on the pulse when it comes to the digital media landscape. This ensures the advice and marketing and communication strategies we deliver for our clients remains relevant for their industry and business goals.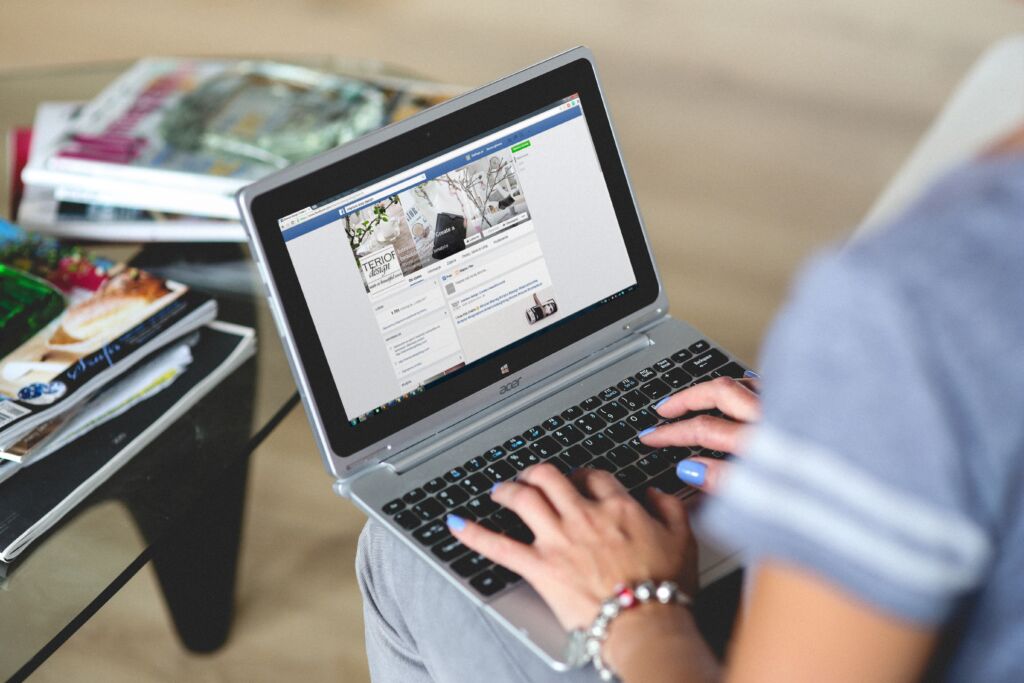 Each day we're alerted to new/emerging trends in the industry both locally, and globally – and we've been noticing some common themes. So to help you out (and save you digging around for details), we've distilled some of the top trends forecasted to boom on Facebook in 2021. And if you're a data nerd like most of us, you'll love the statistics we've found from Oberlo.
Check out the following list for new opportunities your business might be able to tap in to, and start to prepare your approach for 2021 with a social media game plan.
Facebook Live
We've all seen how rapidly COVID-19 has pushed customer-facing industries to pick up their game across digital platforms in order to survive a series of lockdowns and restrictions.
During this time, many have turned to Facebook's live video stream to open interactive communication lines to share important messages and reduce face-to-face interactions.
Everyone got involved, from important press conferences and breaking news – to online fitness classes, real estate housing walkthroughs, musicians broadcasting a set, and universities holding virtual open days – the list goes on. Essentially those who adapted quicker, benefitted the most and were seen as leading the way in their industry.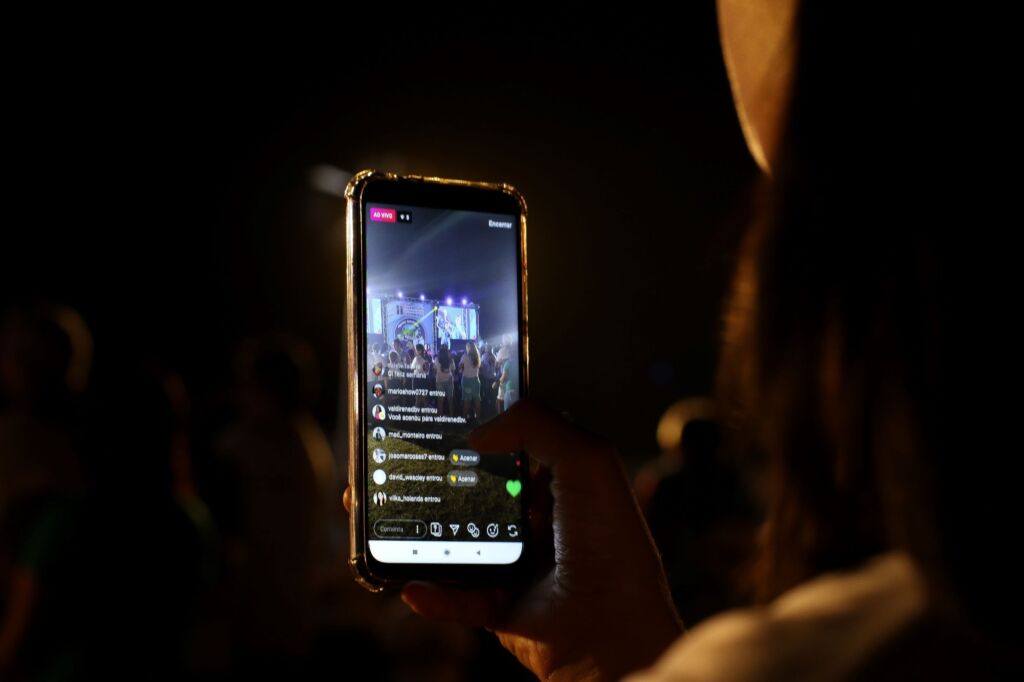 In fact, there has been a 26.8% year-on-year increase of Facebook Live usage, and in just four months alone, there has been an increase of 126% – which is most likely the result of worldwide lockdowns.
As we head towards 2021, it's expected that Facebook Live will be one of the fasted rising trends with more and more adopting this strategy to continue interacting with their followers, consumers and the general public.
So have some fun with it, show off your new products, have an FAQ or Q&A segment, or use it to teach people something.
The great thing is, all you need is a smartphone and a tripod (or DIY a set up to balance your phone).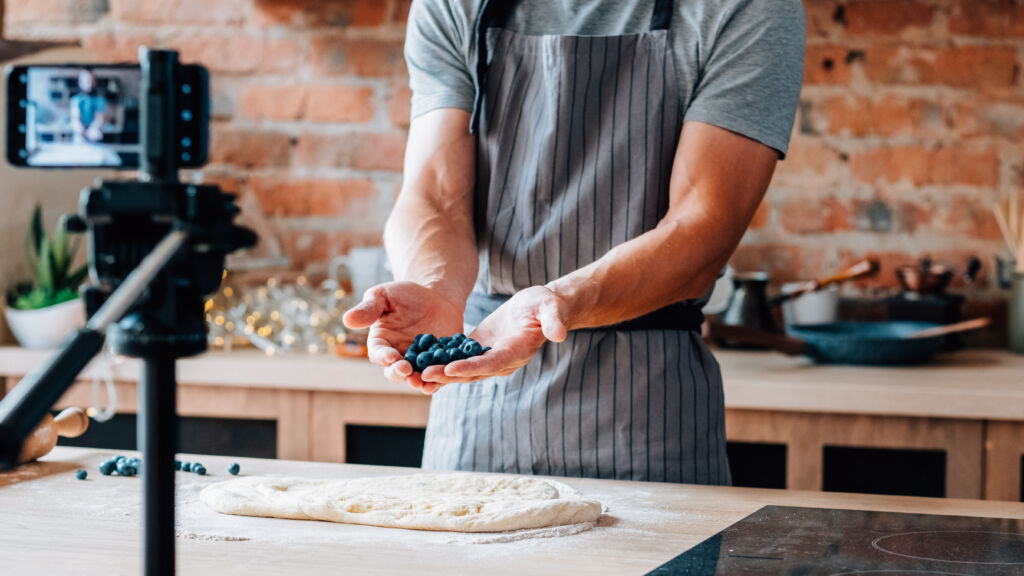 Key benefits of Facebook Live are:
Real-time engagement between the host and audience, including commenting and live reactions;
Built-in analytics to track video performance;
The flexibility to start a live stream anywhere and anytime that suits you;
Ability to attract a wider audience outside of your followers;
The ability to boost a live video as a paid ad to reach more people; and,
Immediate notifications to your followers as your live feed begins.
Video marketing to grow
Video has long reigned a favourite for consumer consumption, moving from traditional platforms like TV and cinema, to the current digital entities such as YouTube, subscription streaming services, Instagram (stories, posts, live stream, boomerang, IGTV and reels), Facebook (posts, stories, live stream) and shorter attention-grabbing apps like TikTok.
Images on Facebook make up 70% of content, with video the second most popular type of post at 17%, ahead of links and status updates.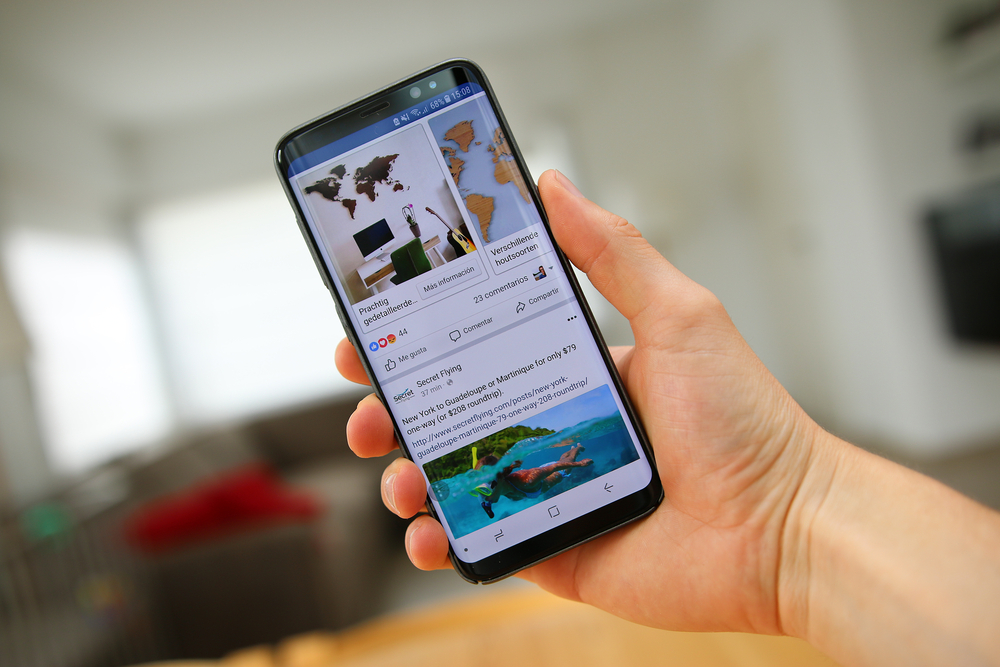 From what we're seeing across our global industry networks, we can suggest that Facebook video will continue to be one of the top marketing tools brands will use in 2021. As of the third quarter of 2020, Facebook has seen a 2.6% year-on-year growth of overall video content uploaded to the platform.
Tip: Ideally, the best performing video length to aim for is between 0.65s – 5 minutes.
People often ask us "how long" their videos should go for – and as we always remind them: As long as the content is interesting, keep it going!
Rise in private, interest-driven Facebook groups
Currently, there are more than 10 million Facebook groups actively used by more than 1.4 million people around the world – and this is expected to GROW in 2021 (and possibly beyond)!
It's no denying the point of social media is to be social. Give people a platform to connect and unite with others from around the world (or in their backyard) over shared ideologies, interests or hobbies, and you'll soon get a cult following over just about anything (seriously!).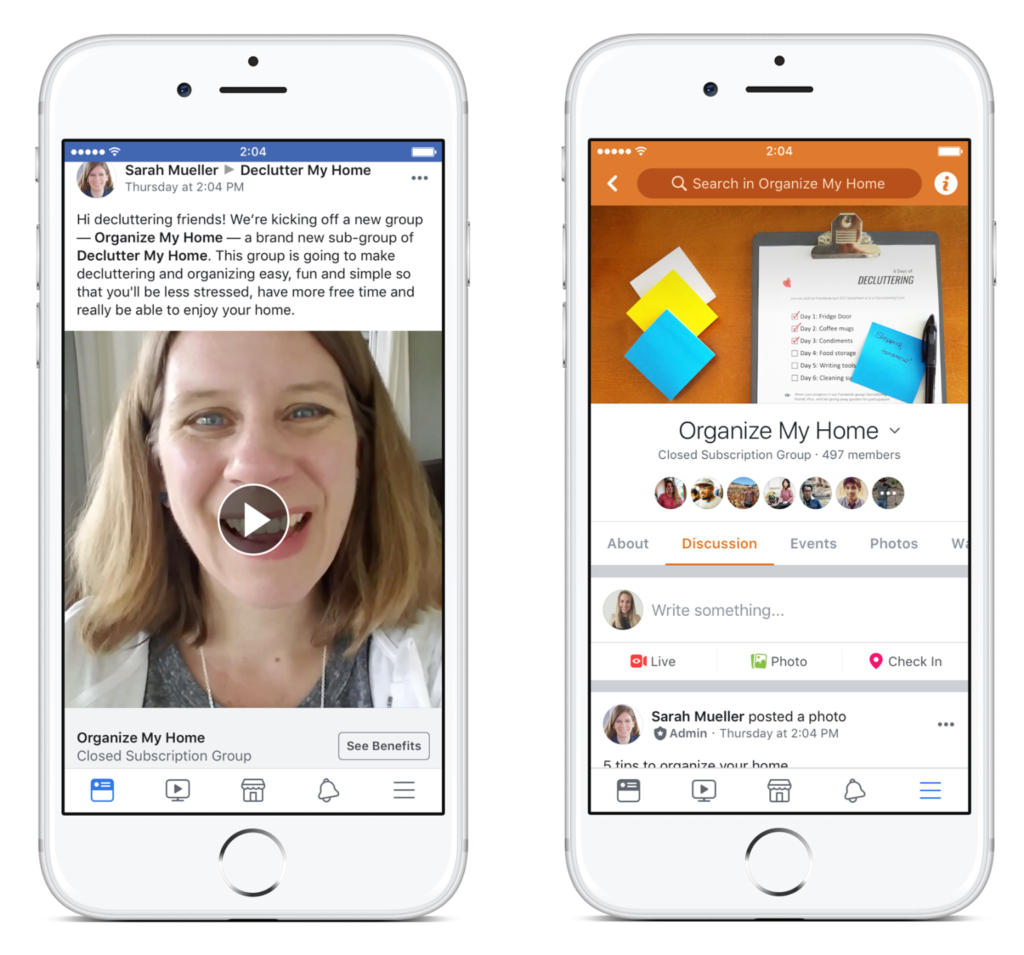 You might have noticed Facebook itself is pushing groups more than ever before, with group recommendations often popping up amidst our Facebook scrolling.
Tip: Don't create a group just to spam people with your products or links to your website – they most likely already follow you on social media and see you there. It's best to create a clear code of conduct for group users (and have it prominent somewhere in the group).
People want to get value out of being a member in the group, ie. understanding clearly what can this group do for them.
So how can you get in on this? Any business or brand can create their own private/public group dedicated to a product niche, community or industry that is relevant to them.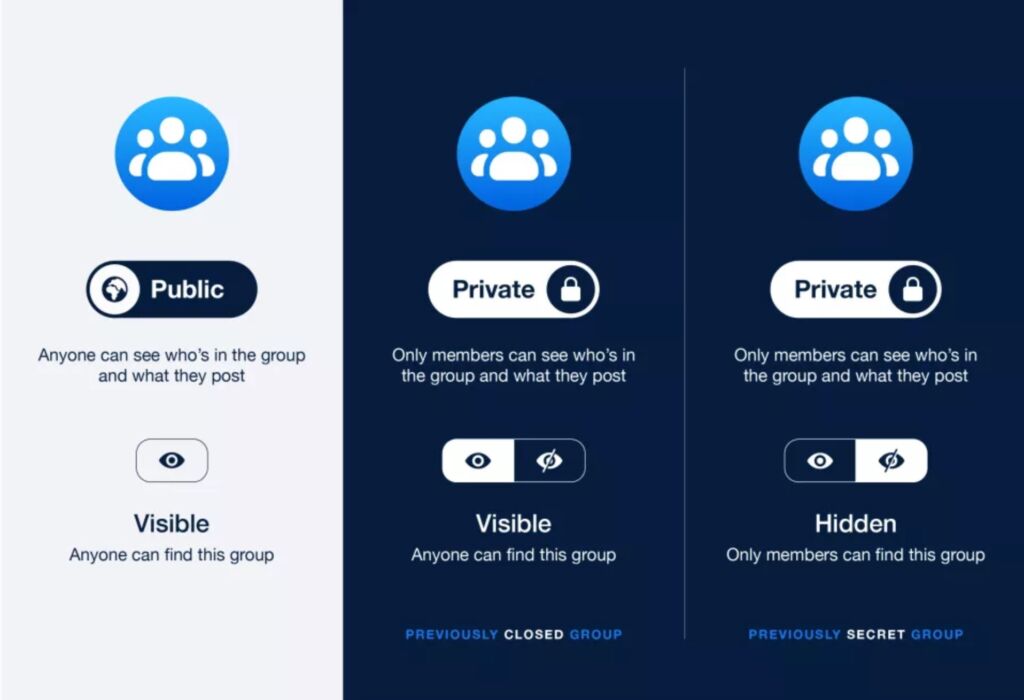 Use the group to create engagement amongst members and spark meaningful interactions. Open up a discussion on current events, share advice/opinions on a relevant topic, offer networking abilities, and build a loyal/trusted community. You can even use it for market research and gain feedback from your customers.
Hashtags improve reach
Love them or hate them, hashtags are a valuable way to cut through Facebook and Instagram's algorithm.
Although it's been more than a decade since hashtags first began online, it's still going strong in 2021.
If you still don't get the point of them, think of hashtags as 'topics' that categorise content across social media – your post gets added to a topic category and people can search, or even follow the categories they are interested in. Therefore, adding in hashtags relevant to your account will help you get seen by more users.
When choosing hashtags, some of our faves are based on location (#langhornecreekwineregion), trending hashtags/news, your industry (#prlife), the brand, product or service shown, daily hashtags (#sundayfunday), acronyms (#ootd), campaigns, phrases and online communities (#hairdressersofinstagram #dogsofinstagram).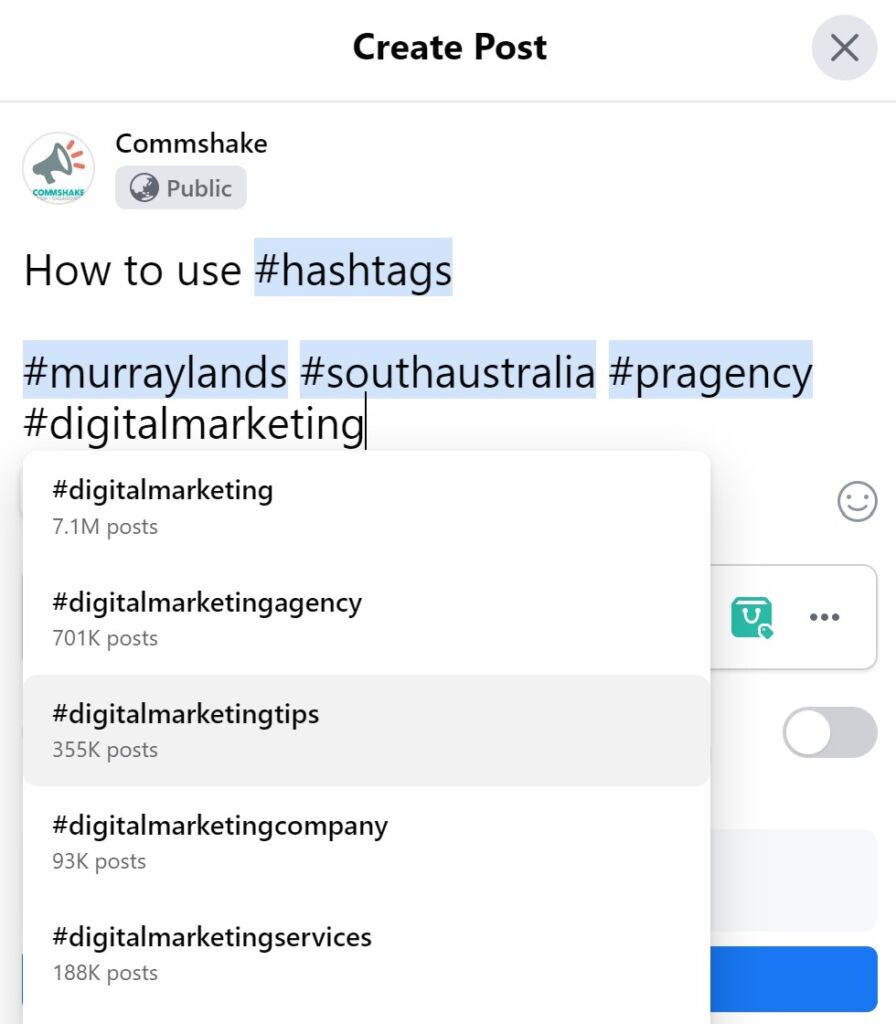 The best way to include hashtags is to group them at the very end of your post, or strategically scatter them throughout your post copy (without getting excessive or making it hard to read).
Check out these stats from 9Cloud on how posts perform with and without hashtags:
Facebook: A post with one or two hashtags will receive, on average, 177 more interactions than posts without hashtags.
Instagram: Posts with hashtags receive 12% more engagement than posts without hashtags.
We'll leave you with this one last statistic to think about when making your next post…
According to 9Cloud "it's estimated that 70% of your company's organic social media content is going unseen".
More UGC
When influencer marketing rose to popularity in 2016, brands began repurposing User-Generated Content (UGC) from their followers and brand ambassadors in the form of images, videos and reviews (or a combination of the three).
Not only does it take the effort out of creating original branded content each week (saving business owners time, money and creative headspace!), but it's an authentic way to show customers advocating for your business – essentially using the same concept as word-of-mouth marketing.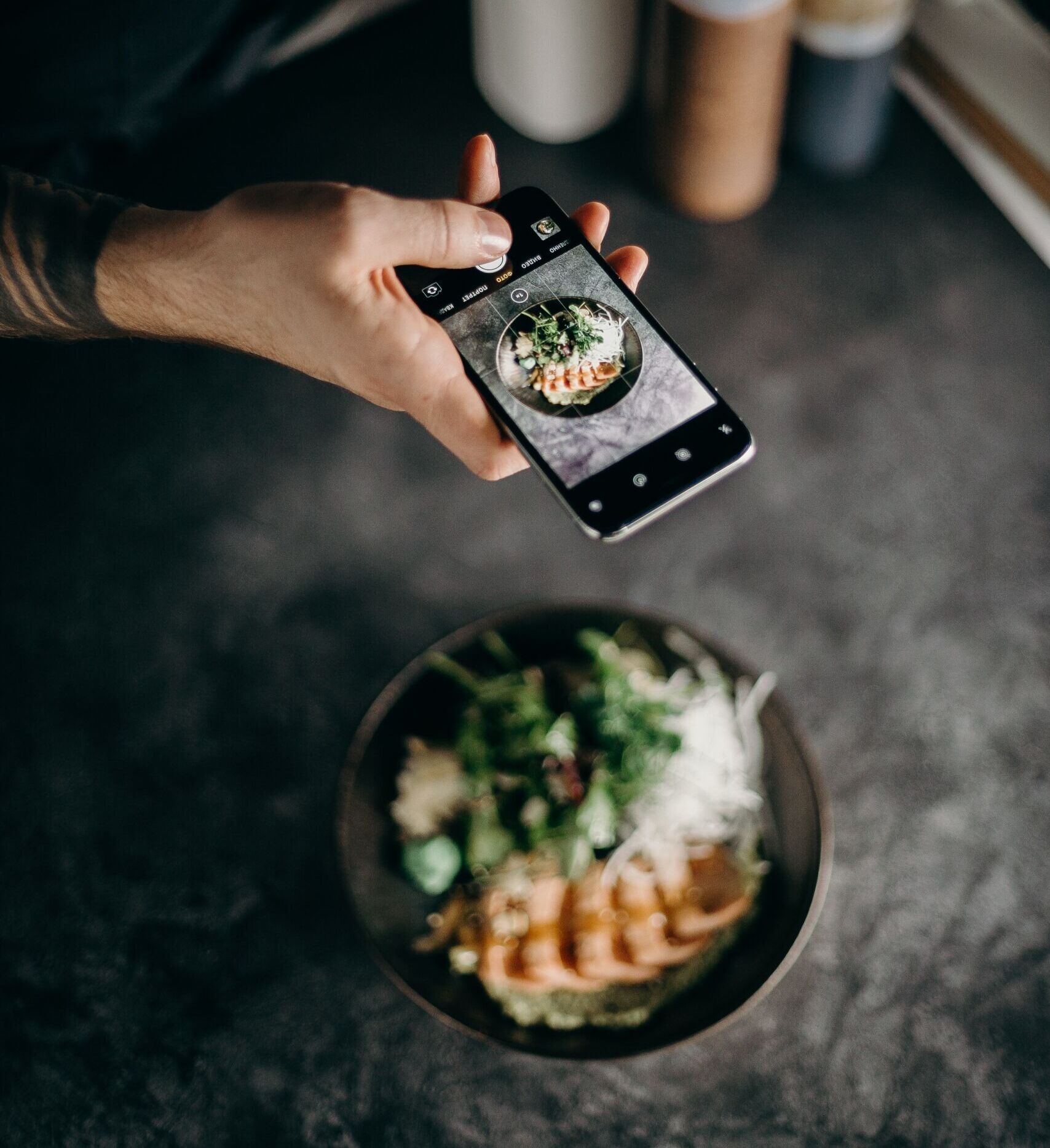 UGC has already grown in strides over 2020 – 495 billion UGC posts were recorded on Facebook in August.
I think we can agree, it's nice to see authenticity and relatability in our feeds. That's the main appeal with UGC. We want to see more ordinary people that represent ourselves.
UGC can humanise a brand which empowers consumers to feel like your product or service is made for 'people like them'. Not every post (or any, for that matter) has to look highly produced. Although it's good to have a handful of professionally taken team/product photos up your sleeve for a range of digital marketing opportunities!
So encourage your followers to grab a selfie the next time they're out on one of your tourism experiences, feeling spectacular wearing your products, or have something great to say about getting their hair done at your salon.